Thank you for subscribing
Thank you for subscribing to our e-news - we'll keep you updated with our latest campaigns, activities and events.
If you'd like to find out how to support our work financially or by volunteering, click
here...
How do you know if what you buy is really organic? Click
here...
We also have lots of information about where to buy organic and local, find out more
here...
Thank you again for subscribing, if you ever have any queries you can contact us by clicking on the 'Contact us' link below.
Manjo Smith
Chairperson
Namibian Organic Association
Contact us
Look for these marks for food you can trust.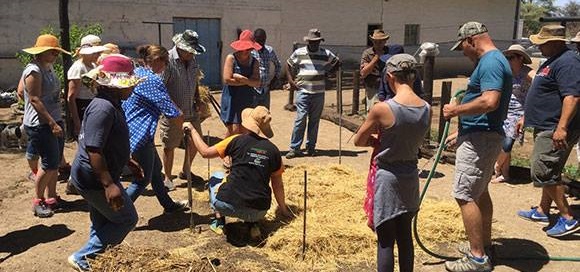 NOA Course 2020: Introduction to Organic Vegetable Gardening



Is your garden ready for summer? The Namibian Organic Association (NOA) invites you to attend a training course on growing your own organic vegetables. You will learn about basic composting techniques, how to use earthworms to fertilise your soil, how to save water, what to plant when and how to control pests and diseases.



Dates:

The course will be held on Sat 28 Nov 2020


Venue:

Farm Krumhuk, 25km south of Windhoek on the B1 (accessible with a sedan car)


Time:

7:30 for 8:00 am - 17.00 pm


Cost:

N$750 per participant; N$650 for NOA Members




The course fee includes a light lunch, refreshments, and two coffee breaks with snacks


Presenters:

Dirk Bockmühl, Mareike Aufderheide-Voigts, Eckhart Förtsch


Seats are limited

so please e-mail us to register

info@noa.org.na


.